Delivered $20M+ worth of P&L impact for a Global Drink & Beverages Company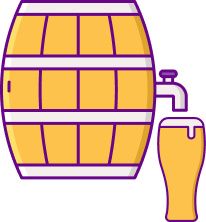 Client Challenges:

Digitally transformed Source-to-Pay function

Process over 3.5 million invoices per year. To keep track and verify the increasing number of invoices was a huge challenge.

Complex vendor systems adopted by several subsidiary brands , a small percentage resulted in huge uncovered vendor credits and debit balances.

Wrong amount entered manually by internal & external teams in the ERP systems, and the OCR engine's failure widened the challenges.
The opportunity is how to recover these credits without disrupting the systems, long-standing vendor relationships. Discover Dollar service was proposed to the client. We presented a detailed approach and a plan on how our AI can identify 50+ leakages from day one based on their process. We engaged with the company to showcase the value through a proof-of-concept. Our solution has led to the discovery of several million dollars of overpayments. Our partnership with them continues even today.

2 years+
ongoing
engagement
$45 Billion
spend
analyzed

2 Terabyte
data collected &
processed

$20 Million+
worth of
P&L impact